A conversation with EZ3kiel – Nancy, l'Autre Canal 11/26 2014
POUR LA VERSION FRANCAISE, CLIQUEZ ICI
Nancy, 11/26. Its typical wintery gloomy and orange nocturnal lights are enlightening this weird but quite beautiful concert hall : l'Autre Canal. Jérôme and I have an interview planned at 6 PM. Not really knowing where to go, we sneak into the place, a bit sheepish, a bit thievishly, through a side door. While the staff has to deal with the last formalities, we get to have a quick chat with the man in the committee room, who won't have the chance to attend the concert. He has to stay for the local bands who are rehearsing here. We are sympathising with him. But I feel a bit tensed. I have made a few interviews, but never got to sit with such an inspiring band yet.
We're going there, to be honest, feeling like spring-chickens unaware that they are going to be roasted in a minute. The fact remains that Yann, the former-bassist, now focused on the aesthetic part of EZ3kiel, and Joan, the guitarist, also on the sample, are just ahead. They look relaxed and friendly, which helps puting an end to my state of tension, and will also free the interview from its more boring and rigid side. They are generous, humble, and intense, both on and off stage. We give you here the interview, as it happened, with no major cuts. We will spare you the noisy vending machine, and the walkarounds of this weird cook and his orange box.
I'd rather start this interview by contradiction than present you again and again. What would be the worst way to start this interview ? Which question have you been asked the most, and now pisses you off?
Joan : Why are you named EZ3kiel ?
Does this one get on your nerves ?
Joan : No, not really, but we've been asked so many times about it…
Yann : And this is so uninteresting… it is out of the subject… the name of a band is chosen at a moment, but it doesn't have to mean anything after twenty years. We are still asked about it, but it adds nothing to our music.
Ok, so this is said !
Joan : Was it your second question ?
Haha, not at all, actually I'm kinda proud not to have this one in my notebook. About tonight's show, I guess it is an important one because you are playing at home, as you have changed your label, now located in Nancy. Why made you choose to sign for Ici d'Ailleurs? Or did they choose you? And, my other question is, can you tell us a bit more about the way you broke up with Jarring Effects ?
Yann : I'm going to answer this part. Our rupture isn't new, it went slowly through time, during the last four or five years. Jarring really was a great help when we started to play music, but we started to feel not so supported, and quite limited in our artistical projects. At a moment, we figured we could do everything on our own.
It all started with Naphtaline, which we produced and recorded on our own, but that still went out on Jarring Effects. Afterwards I think we have mostly done everything on our own, and dealt directly with a distributor, not with a label. But we have also seen the limits of such a choice. A group can produce its own album, and deal with a distributor. But it is only half of the job done, because we barely got any promotion. We decided to be helped again by a label for this new album. A label with other purposes than Jarring.
embedded by Embedded Video


Joan : Actually, we asked a lot of labels to produce us, even majors, telling ourselves it was worth a try. But we got no answer. It confirmed the fact that we have nothing to do with a major record company. We already knew that. In the end, we got to choose between Yotanka, a label from Angers, and Ici d'Ailleurs.
I'm not going to go through all the details but we were quite surprised to see that Ici d'Ailleurs could be interested. We knew the bands they were publishing, which are really good according to us, and we were also surprised when we met Stéphane Grégoire, the boss, because he was really involved in our project, without trying to be an Artistic Director. He just brought some ideas. Talking about music with him is just fascinating, he has an unbelievably wide musical culture. He helped us a lot when we were a bit lost on our tracklisting. He came with the idea of a 4 titles CD to go with the album.
We also liked the fact that he highlighted the graphical side of EZ3kiel, offering to Yann to make a triple vinyl, a CD version full of shutters… We'd never had that opportunity before. I understand that it can be hard for labels to release such objects : they don't have a lot of money, with shitty disc sellings… here there was no fear to try to release it with style. We felt really helped for a first album.
Yann : Oddly enough, even if their artists have a little thing apart, this aspect of change is not a real one to us. It was a way to be back to square one. Ici d'Ailleurs was the label to release the first album of DAAU, whom we have already worked with on tour, and Yann Tiersen. Finally, we find some common places with the label, when we dig into our roots.
Joan : Actually, we were huge fans of Matt Elliott.
embedded by Embedded Video

YouTube Direkt
Jérôme, my fellow cameraman, and I were talking about him on our way here. Then he suddenly mimes the unfathomable movement of a table tennis racket, a sport which I really know nothing about, probably to signify the fact he has already met the guy. A detail Joan grasps directly.
Joan : Haha, we also played table tennis together… he's coming to see us tonight, which is a bit stressful…
I was wondering how you would describe your rich evolution from Battlefield to Extended, and in which way LUX is a reflection, or on opposition to it ?
Yann : We often build our new projects up in opposition to the last one. A project lasts several years with us. We always try to make a long use of it on stage, or during exhibitions (Poetical Mechanisms). It is often a successful way to do it. We don't want to be compared to our previous works, and the way we start thing is often on the opposite side.
That's how we did when we wanted to work on lullabies (Naphtaline), or when we worked with HINT, in a more industrial project. Then we did Extended, which was a mixture between our work on lullabies and industrial rock. Lux was difficult from the beginning. We had to work again with just three musicians : bass, drums, guitar, a real conventional disposal.
embedded by Embedded Video


We wanted something new, something far from the huge arrangements we made, with lyricism, violins. The guys slipped a bit on the beginning to write a new story, while reinventing something. And the band changed. Sylvain replaced me on the bass. There were some hard times to go through, which Joan will better talk about. Nevertheless, this album was born in reaction to its predecessor.
About LUX, I wanted you to talk to us about its genesis. How long have you guys been working on it ? How to describe the concept, or the idea you wanted to express with this album ?
Joan : The beginning… it is a bit hard to talk about it, because it is hard to me to remember things that have happened two months before… plus, we are doing music all the time, even when we are on the road. So there are some songs, basic outlines we have had for three years.
We trashed at least twenty or thirty songs, either because they were not fitting the thing, or because it was too rockish, or even sometimes we got bored of playing them two months later. The album itself was born about a year ago. We did a preproduction session in December, in a studio in Angers. We soon realised what was working, or what was not. We had many different pieces, which was an intentional choice. It was a way to figure out what was good or bad. There are two songs which set the mood of the album : « L'oeil du cyclone » and « Zero Gravity ». Even if they've been there for a while, we did not always agree about them. Once we realised it worked well, everything went faster.
embedded by Embedded Video

YouTube Direkt
Then, it's like for every albums. I was wondering if we were going to make it. We had hard times of writer's block, after we played Naphtaline Orchestra. Once you played with on orchestra, you're like « Well…what can we do now ? ». I think we needed a bit of time. Lux was hard to set up, as is the tour. We are now proud to see that we have made a dozen of shows, even if it is always evolving, we have a strong basis, which we are pleased with, when we think about harder days.
What was the concept behind the album ?
Yann : We always rest our projects on guiding line. Since Barb4ry I would say. Sometimes, a few words are enough, and we deploy it through an album scale. When we went out of the studio Joan was talking about, we saw there were two song colors, which could make two different albums : a post-rock album, and an electronic music album. Some songs played with machines only, and other ones with live instruments.
We quickly understood that for our scenographical project, which was already written at that time, that would be technologic, we had to shade the album on the electronic music side. Hence, we oriented the musical aesthetics towards the scenography, how would I call it… space, futuristic. So when people talk about post-rock, we would better call it : « solar ». To explore the solar side of music, getting away from the single live studio takes, to come back to something more mixed, more elaborate on sonic textures, loops, so that it becomes the soundtrack of what could happen on stage. After we wrote two, three or four songs, the concept started to set itself up. Then the images of the album came, to form a whole.
What strikes me the most, now that I have listened to the album a dozen of times, is that you focus everything around light, for you scenographical disposal. Isn't it a bit paradoxical to do a « solar » album, while staying so melancholic ?
Joan : Well, this is the way we see music in the first place. This melancholia, I think it won't change.
Yann : The two parts can coexist. When you hear the word « light » or « bright », do you necessarily think about something happy ?
Haha, not necessarily !
Yann : Because I think we can never make happy music.
Joan : Of course we will !
Yann : When I say « solar », it really refers to the science-fiction side.
Joan : This album really reminds me of Barb4ry. I don't know why. But there is a strong connexion between the two. I don't know if it is because of the way we grasped music for these both albums. For Battlefield, it was a mess, we did it really fast, it was kinda odd. Naphtaline was a complete different thing. We took our time, in a countryside house.
Maybe they can be compared because of this mixture between acoustic music and electronic music. This is what we really like, to make a point of honour to mix both sides. These are our two cultures I guess. Maybe some day we'll make an exclusively acoustic album, or an electronic one. But every time we made electronic sounds back in the old days, we couldn't help bringing a little riff in it, a real drum beat. I think this is our touch.
To move our discussion on the tour, I wanted to know how you prepared it, and with whom you imagined and built this wall of light ?
Yann : We built it on our own… It was really complicated because it is a project born on paper. With Arnaud Doucet, former lighting engineer of EZ3kiel, with whom we've been collaborating for 15 years. He talked to me about this machine. He wanted to use the wall of light behind the musicians, and put a screen above. When we saw that the machines were flat, I asked him if it was conceivable to fuse the two sides, and so to stick a screen behind the lights. It took a long time before we knew if it was affordable for a band like us, because this is an expensive project, there are 48 machines.
Hopefully, our technical staff, and our stage manager helped us find both financial and practical solutions. It really is a team work, between technicians and artists. After that, we had to roll up our sleeves. Once the scenography is written, because this is all theory, we had to see if the machine had guts. The only way to know is to try it, in residence.
These residences were really hard to prepare, because we were not ready at that time. We had to tame the wall. At first, it went down the drain a bit, and it blinded the audience. In November, in Nantes, it was the first time we did it really well. We never allow us to give up this hard disposal, we have to update it, we had to find the good balance. But yeah, we did it ourselves.
I think this is really honorable, it commands respect…
Yann : We use it in two different ways. We're doing one song or two with Julien, our new lighting engineer. He has a different method than mine. Mine is exclusively coding, software, to control the wall and the lasers. It offers the audience a interesting variation of scenes.
Joan : We wanted to thank L'Autre Canal, because we did a residence here in September. We also made three days in Le Havre, at the Tetris. And one in our hometown of La Riche, at la Pléiade. So everyone is thanked !
To stay into the visual universe of the band, I wanted to ask you something, Yann. Knowing how you work with music to compose your images and then, when I talked about it with a friend, who thinks your work really looks like Arnold Böcklin's, a swiss romantic / symbolist painter. Could you, in the mean time, give us a bunch of your pictural influences ?
Yann : Of course, we always have influences. But I am limited to what I am capable of. I can't draw, or paint. I don't have time to do photograhy, because you need a studio, a model… When I do an image, I start from a strip of material, which I started maybe fifty years ago, and from then it is a succession of cutting-out, collage. Then I associate symbols. The strength of the image, the meaning, comes from this symbolic association.
I love the works of such artists as Mark Ryden. I also really enjoy Chris Cunningham's videos. He completely disappeared from the artistic landscape, which is quite unbelievable, because he was the master, he made videos for Aphex Twin, and even for Squarepusher. I love what is strange but also poetical. I don't like when it is too dark. I prefer when it is balanced. It has to be beautiful and disturbing. There must be this aspect, like in our music : you can go forward in a mood into a song, and go backward on the next one. I love pictures when they are into such paradoxes.
embedded by Embedded Video


As we are talking about poetry, and as I'm more from a literature background, I had the occasion to talk about you several times in my reviews, and to make bonds with literature. With Baudelaire for example, in his fascination for synesthesia, or the concept of connection between arts. With Proust also, in the way I think music is creating a temporality of its own. I wanted to know if it was likely to talk about EZ3kiel as a literary project ?
Yann : We have contacts with some writers.
Joan : Caryl Férey ? Ever heard about him ?
No, to be honest.
Yann : We know some writers who, whenever they publish a book, send it to us saying « I was listening to this track or this one while writing ».
Joan : It is funny actually, because when i'm writing music, I sometimes think about it and wonder : what could I produce if I expressed myself with literature. I often do the connexion… but I don't know how to write literature, I'm not from a literature background, but I often think about it. It is a frequent thing when I read a book. I'm always asking myself : how is it even possible to write ? To have this idea, this starting point, and then write, and write… it is something that is blowing my mind. When we met Caryl Férey, quoting us in his book, we were astonished. It really moved me because he said that for his second to last book, entitled… shit, he's going to kill me…
We'll add the thing (it is Mapuche, courtesy of Google, not my so-called knowledge.)
Joan : Well, he took Collision Tour, and he listened to it in a loop during the whole time he was writing it. I thought it was great !
Was there a proximity between your music and the result ?
Joan : I couldn't tell you know, it is something so subjective. In the same spirit, a friend of mine is painting while listening to music, and it is quite impressive to see how the tone of her pictures can change.
Then, I wanted to know, as a french band, where do you think you are located ? Where do you place yourself into french music ?
Joan : We don't. We never did. When we were into the dub movement, we were friends with every band of the same kind… but we've never tried to fix ourselves somewhere. Journalists usually do that, saying « the thingy scene… »
I'm not really into classification, that's why I prefered asking you guys, even if it is tough to answer. But does the charm of EZ3kiel come from your choice of being unidentifiable ? And then to stay free ?
Yann : You can see it as a charm, or like a beautiful constraint. I think it is mostly a handicap. The musical press never really talks about us, because we don't fit the editorial policy of most magazines : we are neither reggae, nor rock, not even fully electronic music. Obsküre did recently a front page with us, but it is the first time that such a thing has happened to us within the last twenty years. There was one magazine which did a double page about us… what was its name…
Joan : It doesn't exist anymore, it was Vibrations.
Yann : Yeah. A great magazine unfortunately dead. We never had a real article into national papers. You always have 10 lines when you release an album but that's it.
Joan : But Noise gave us a 10
Yann : Haha, this was because of Hint. There really are musical niches, and the audience is really sensitive to them. The fact we play a hazy music, quite hard to define, is for sure not a strength. I stopped asking myself why. Maybe it is because of the instrumental aspect of our songs. Which bands, in the french musical landscape, are highlighted without a singer, and which are not danceable. Maybe if we had done the same job with a singer, a beautiful female singer, it could have had worked better. Nevertheless, we have a hell of an audience, really loyal to us. They kinda grow up with us, and they come to see us again everytime.
Joan : With their children… or grand-parents !
Haha, so the next step is « Vivement Dimanche » (a famous french variety show, typical sunday afternoon lame TV show) More seriously, does this situation hurt your feelings, or you don't give a shit ?
Yann : It has stopped hurting my feelings for a while, because I don't really understand.
Joan : I remember that you have already said it was heavy-going to you.
Yann : No but, it pisses me so much off to see bands existing first with a disc cover, coming from nowhere, manufactured, making the cover of every magazines, with a central poster. You can smell so clearly that it is just pure marketing, that all you can say is that it is nuts ! People being fooled again. Of course, I pined posters of bands in my room when I was a kid… but know, you can see bands coming before they exist, whereas bands with guts, and hardwork are never highlighted. Plastic bands are better. All you can say is, fuck, it will never change !
But we have been doing this job since the 90's. We understood it was the way it went. But we really don't have to complain. We can make beautiful projects, we are doing them till the end, and we have a good reception from the audience and other musical professionals. We are still programmed in various places, without people knowing what we are going to do on the next one. We are really lucky to make a living from our art, without having on the front page of any magazine, without releasing a single, or a video, and without focusing on the teenagers on the radio.
Joan : Maybe it is the reason why we are still there twenty years after. If we had a huge success, everything could have been different. We have seen many bands doing well, and then suddenly over the top, and which can't bear each other because they are loaded, or having money issues inside the band. We can be proud to earn money with our music, and, fuck, we've been here for 22 years, it's not a small thing. Moreover, no one tells us what to do.
Yann : 22 years inside the independant music. We are going to stick to it, and maybe we are a bit of its representatives.
Joan : What pisses me off the most is when I see many bands, which put great effort into doing music, doing really awesome things, and no one talks about them. So many recent bands that are stopping everything after 4 years because it is too rough to go on. This is the worst. If other bands took a little bit less space, everything could be better… even if it's not these bands' fault, I think the musical machine and industry want it.
Or when a band, once successful, are in hiatus, you can see the singer doing a new band, using half the setlist of the former band, he's playing everywhere as something « new ». And then you say to yourself, fuck, there are so many kick ass bands you will never hear about, not to mention musical niches, I think it is really hard.
So, which bands are to you unfairly unknown ?Who would you like to highlight, in the french or overseas background ?
For example, a band like DAAU, is incredible. It was just huge alive. Everybody liked it, wherever he could come from. I mean, anytime we played with them, everybody who saw them were like : « what was that ? »… but it never managed to break through.
embedded by Embedded Video


Yann : Even Narrow Terence. Or when you see the relative success of Syd Matters, who should be the most famous band in terms of pop ballad, far beyond Cats on Trees. When I see the difference I wonder why people place one above the other. There are some things , even if there is an explanation, that remain unexplainable. Maybe if we had this explanation, it could be better for us haha.
embedded by Embedded Video


Joan : I repeat it, we don't want to complain. Even if it hard sometimes, financially speaking, for us or our association, we always manage to bounce back. And we are lucky enough to tour really often. We do everything for it of course, but this is our ultimate purpose. This is when we take the most pleasure. Crossing France, meeting people. EZ3kiel's project is meant to be on stage, this is where we belong.
Jérôme, going out from the withdrawal depth of filming : And we can say that you have built up a huge live reputation. I think about what you've done with Hint, or Naphtaline.
Joan : It is funny because since the beginning, let's say from 1993 to 1998, we played in many many bars. In every region. We had demo tapes, and we always got there for nothing. This is what strenghtened us. We had no disc, but we played everywhere, everywhere, and everywhere. The album is a way to start this process all again. Today, it is sometimes the opposite. There are bands, releasing an EP, playing two or three shows, period.
Yann : Or they are hitting the stage with a huge lack of experience, whereas they have 4 millions views on Youtube.
Jérôme : They are often teleported on huge mainstages.
Yann : Yes exactly.
Sometimes they have a huge merchandising even before having a band. I work in a school where kids are building bands, already have the t-shirt or the Facebook page, before having even the sketch of a song. I try to tell them « maybe you're wrong ». But, this is the youth. Big up to the youth anyway ! To stay in this teen spirit mood, and to try to understand the human beings a bit better, above the musician. I precise the human being part because I have doubts about you humanity, you are to me misunderstandably brilliant. So, I wanted to know, in terms of gaps between arts, what was your relation towards cinema. Have you had a recent great experience ? Or, above Pulp Fiction, as a little wink to our first question, can you say that some movies have inspired you ?
Joan : Songs from the second floor… a swedish movie from a director I forgot the name of… again… (from Roy Andersson, thanks to Google again). It is part of a trilogy. He directed like four our five films within fifty years, and actually it is… how to say it… I had to see it three times to understand it a bit. It lasts for two and a half hours, there can be fifteen minutes sequence shots, and this is just… a phenomenal slap.
embedded by Embedded Video


Yann : I was addicted to cinema when I was young. Went there three times a week. When my first child was born, I started to go less and less often. I go there once every two years. So I'm not really into it anymore. I don't like to see great films on a laptop, and I don't watch TV. But for me, it is the ultimate art. (we are cut here by a friendly BONJOUR!)
Joan : Bonjour !
Jérôme : Bonjour !
Yann : There is everything in it. Music, images, a narration which.. (we are cut again by a succession of bonjour, in a duck family procession)
Please sit down !
Yann : … which emphasize everything. Once you are moved, you are really shattered and scattered. I was more touched by cinema than by music. The music is an echo to what you have experienced at the movies'. Many films influenced me. I'm a huge fan of Terrence Malick. A little bit less of the new ones, but this is great until Tree Of Life.
Or movies such as Koyaanisqatsi, an 80's movies without actors. These are just images. From minerals to a desert, until the final explosion of space rocket. Everything is narrated by Philip Glass' music, really repetitive, it is a half an hour crescendo phrase. This is the kind of movie where you say yourself « this is going to be lame », but half an hour later you're crying, even if there are no actors. Maybe it is just because I'm sensitive to images and music.
embedded by Embedded Video

YouTube Direkt
Joan : I really liked Brüno too… this is… this… when he plays with his dwarf friend… Wait a minute… This is all wrong !
You mean this is all wrong in a way you thought it was funny ?
Joan : Yes, definitely.
My last question will be about collaborations with other bands. You did that a lot, with Nosfell at the Eurockéennes from Belfort, and also with Hint, which was a blast. You broke your pads at the last gig of the tour in Selestat, Joan. But do you have any other collaborations planned, or in a more fantastical way, collaboration ideas with bands or people who you would dream to play with ?
Joan : With Philip Glass !
I thought you were going to say Philippe Risoli (a french TV icon who tried to launch himself musically)
Joan : Haha ! With Philippe Katerine ! I would love to. There are so many…
Yann : Some collaborations were offered to us : Nosfell, Hint. We chose the others for our own songs for example, we say, it could be cool to have this voice at this moment etc. But as we are not writing right now, we don't really ask such a question ourselves.
Joan : With Philip Glass !
Instead of bothering you with a « what's next », what could we wish you for this upcoming tour, besides international success ?
Yann : Well, to land back on our feet.
Joan : I wish that computer would not crash anymore.
Yann : his tour is a bet, because the shows were scheduled before the places we are going to play at knew what we would do. There was ten lines written, not even the dimensions of the wall etc… but we did not even knew ourselves how it was going to work.
You should have profited to come here with Heavy Metal flames !
Joan : Motorbikes !
Judas Priest like !
Yann : We wanted to work with light. But there is a huge gap between imagining something and getting it concrete. We were walking towards the unknown. Today, I think we made a successful bet. It will really be successful if the audience comes. Because it would be sad to have worked for so long, to have put so much money to see a cancelled tour, because the audience is not interested in our project. It can happen, it happened to many bands.
Besides the quality of the songs, one day, you don't know why, you don't have the affection of the audience anymore. Shows are cancelled and you stop. We hope for a second leg of the tour in 2015, and to play in a few festivals. The idea is to come the year after, to take the show out of concert-halls, like we did before, to do a mapping.
It is quite hard to explain, but the idea is to bring this structure and this live in front of a monumental architecture. I've been thinking about it for the last six or eight months. We first end the first step, but it could be cool to do something else, as we did with Naphtalin Orchestra, which was the B side of Battlefield. We thought we were going to do it ten times, we finally did it three times, so I'm not going to give any estimations anymore. But we want this project of Lux extended to happen, in well chosen places.
Joan : And we want to play abroad
You played in Mexico and Turkey with the last one didn't you?
Joan : We have always made isolated abroad shows. Our albums have never been released in foreign countries, except in Belgium or Switzerland. We would like to focus on four or five countries, and do a real tour, start again what we did to make it happen in France. Not doing it all again, but start again from scratch and really… try and take over the world !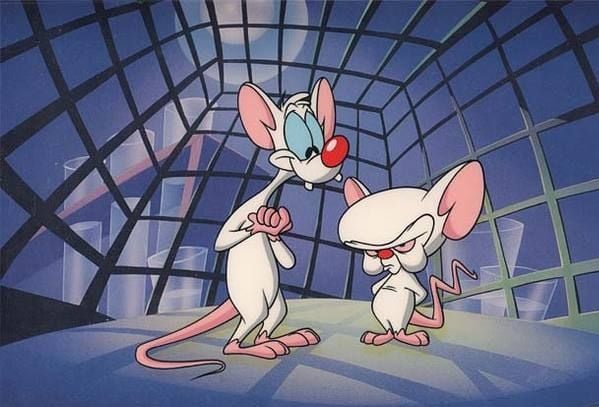 Interview of Yann Nguema and Joan Guillon by Jean-Gauthier Martin
Shot by Jérôme Diby
With the lovely help from Héloïse Kavauvea
I would like to thank Stéphane Babiaud, Romuald Wolf, the whole crew from l'Autre Canal and Jean-Philippe Béraud, who all made this interview a reality.